Shear Spotlight: Pink Poodle
Posted by C Tippens on 28th Jan 2021
Our extremely versatile Pink Poodle Shears are loved by groomers worldwide. They feature a Semi-Convex edge that is perfect for both everyday grooming and finish work. Pink Poodle Shears are made from Level 3 Molybdenum and Cobalt alloys which increase toughness, strength, and wear resistance. In addition to their reliable performance, these shears look fantastic as well! They have a magenta titanium finish with a pink poodle pattern which gives them a unique, beautiful aesthetic.
Variations Offered:
Right Handed: 8" Straight, 8" Curve, and 44 Tooth 7" Thinner. 3 pc. Set Available
Left Handed: 8" Straight, 8" Curve, 44 Tooth 7" Thinner, and 18 Tooth Blender. 3 & 4 pc. Sets Available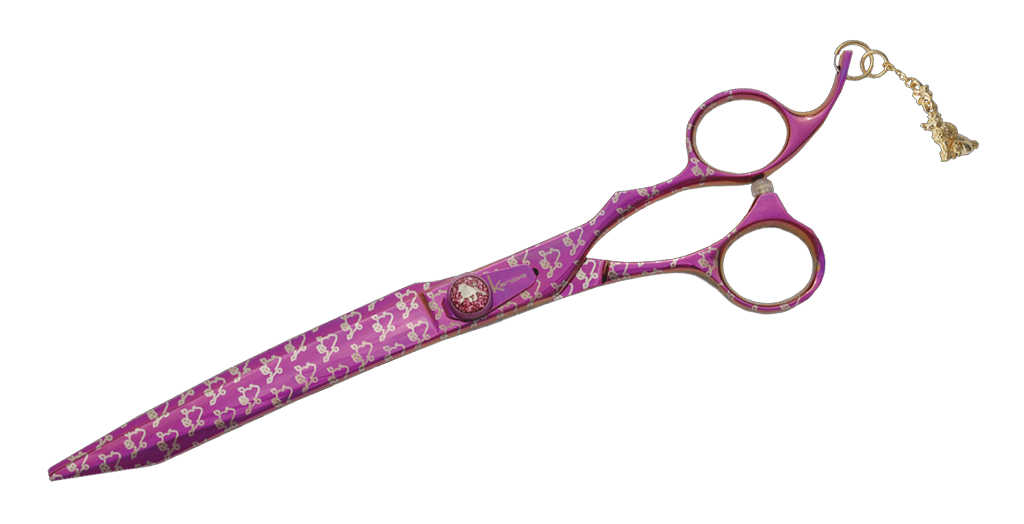 Details
Handle: Offset
Edge: Semi-Convex
Material: Level 3
Assembly: External
Recommended for both finishing and everyday use.