The History of Kenchii Professional
Posted by Lauren Simpson on 30th Aug 2017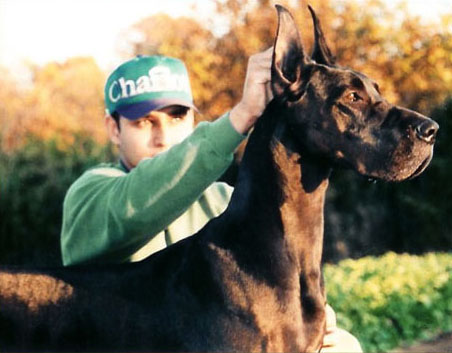 Qasim "Sammy" Cheema, founder and CEO of Kenchii, has always had a love for dogs. Born in Pakistan, Sammy moved with his family to Japan as a teenager where he learned the Japanese language and culture, and the art of showing dogs. His passion for breeding and showing dogs began to turn into reality when he moved to Georgia (US) in 1995. There he studied veterinary medicine and began breeding Great Pyrenees and Great Danes. Over the next 8 years, Sammy owned, bred, and showed some of the top dogs in the country finishing over 30 champions and 7 world champions.
Sammy quickly discovered how to turn his passion for dog shows into a business he loved: a high-quality, private label shear company. In 1997, a friend approached him about creating private label shears. Sammy reached out to a swordsmith in Japan to produce the shears. The exceptional quality and performance of the shears opened the gate for orders and requests from other companies.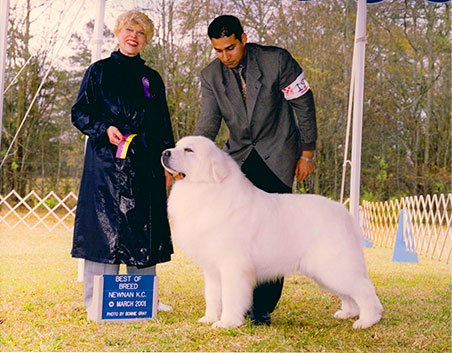 In 2004, the Kenchii brand was born establishing a new concept in the shear industry. Kenchii originally started off selling only our unique handcrafted Charmers. These shears are completely handmade in Japan and offer customization based on customer preferences. No other shear company was creating anything like Kenchii Charmers at that time. Sammy discovered a way to turn boring and plain shears into artistic masterpieces. He teamed up with his friend, Matsura, who owned a large jewelry business in Harajuku (JP) to help create these outstanding beauties. Charmers would help Kenchii stand out and become a leading company in both the pet grooming and beauty industries. Later, the brand expanded into five levels of material, design, and price to suit a variety of needs.
Sammy met his wife, Ayesha, in 2009. The couple clicked instantly and spent hours discussing their ideas on how to expand the business. Ayesha's background in marketing and her passion for cosmetology and cosmetics breathed new life into the vision for the Kenchii brand, and she came on-board as COO and creative director.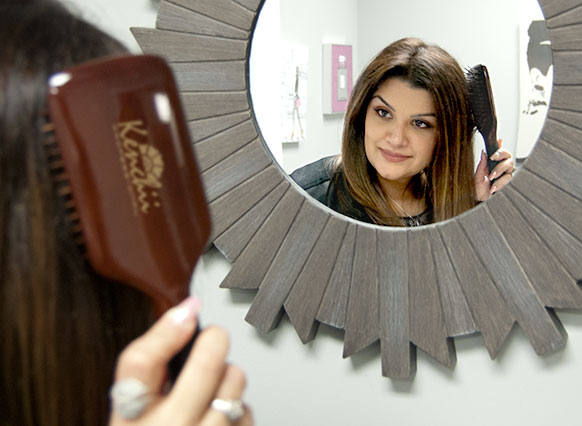 One of Ayesha's early contributions arose from an issue with her flat irons. She tried several different brands but always ended with the same result: They would pull some of her hair out. Frustrated with constantly seeing clumps of hair in her sink she created the Kenchii flat iron with Sammy's help. Ayesha now leads the beauty side of the business and is constantly focused on creating new and exciting products for the beauty industry.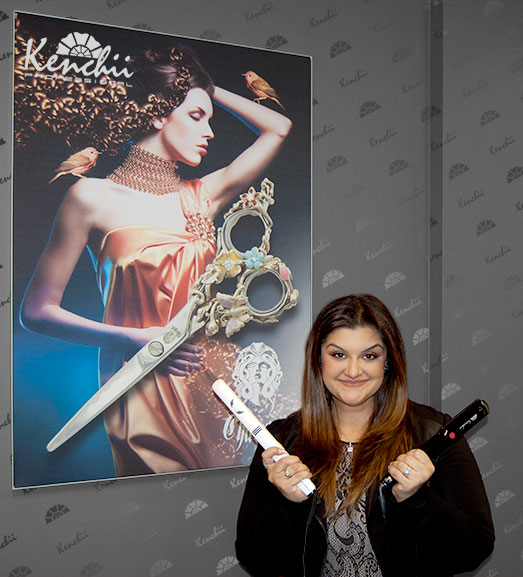 The Kenchii logo is a symbol of excellence exceeding industry standards. Kenchii maintains industry leadership by pioneering advanced concepts, design innovation, and unmatched performance. We are passionate about the shears and tools we produce, and we know this is a passion shared by our customers! The attention to detail that goes into creating each product and our care of our customers set us apart. We provide products that are not only special, but something customers can be proud to own.
Over 12 years of hard work and dedication, Kenchii is now the leading brand in both the beauty and pet grooming industries. Our global distribution network has grown to over 18 countries. We are growing every day. Our best is yet to come! Follow our story on social media as we grow!
Instagram: @Kenchii_Grooming and @Kenchii_Professional
Twitter: @KenchiiPro
Facebook: Kenchii Professional and Kenchii Shears Grooming