Shear Spotlight: Rosé Line
3rd May 2021
The Kenchii Rosé Line is a great Level 2 option that seamlessly combines comfort, durability, and a beautiful design.
Handle
Kenchii Rosé Shears feature an offset, low camel hump handle that is made for comfort and to reduce hand fatigue.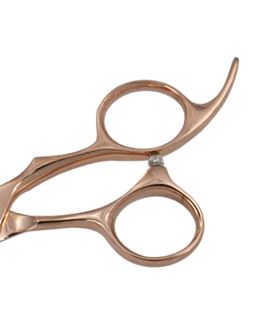 Edge
Our Rosé Shears have a Semi-Convex, Micro-Serrated edge that is perfect for daily use while maintaining a sharp finish. The Semi-Convex Edge and Micro-Serrations work together to reduce slipping and grip hair beautifully to produce a perfect cut every time.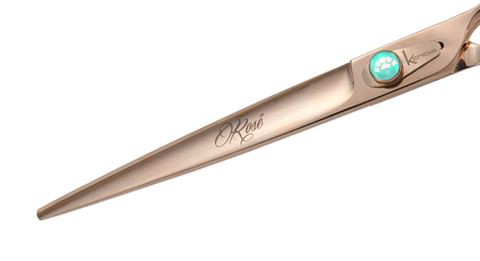 Adjustable Tension
You can easily adjust these shears to match the tension that you desire by turning the external dial.
Turn the dial to the right to increase tension. Turn the dial to the left to decrease tension.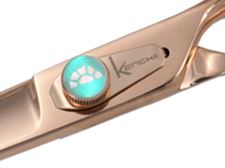 Material and Finish
Kenchii Rosé Shears are extremely stylish and durable. They are made from our proprietary level 2 Japanese molybdenum materials coated with a rose gold titanium finish.
25T Blender
The Rosé 25 Tooth Blender is great for finishing the edges of a coat and reducing cut time. They also excel at removing and blending cut lines to achieve your desired look every time.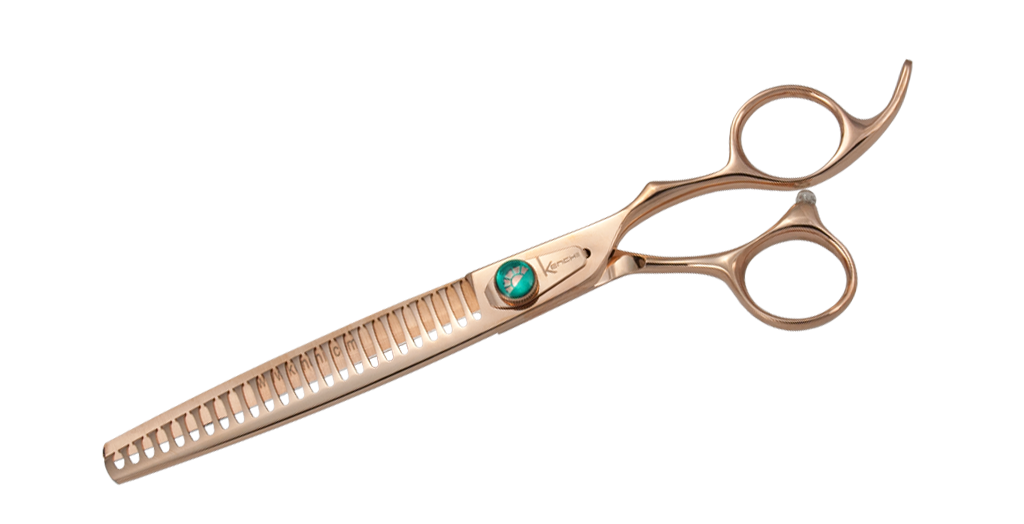 54T Thinner
The Rosé 54 Tooth Thinner is perfect for finishing around the head, ears, and nose! They provide a beautiful, clean finish.
More Teeth = Less Hair, so they take out less hair than the blenders. They are great for sensitive areas and cutting close to the skin.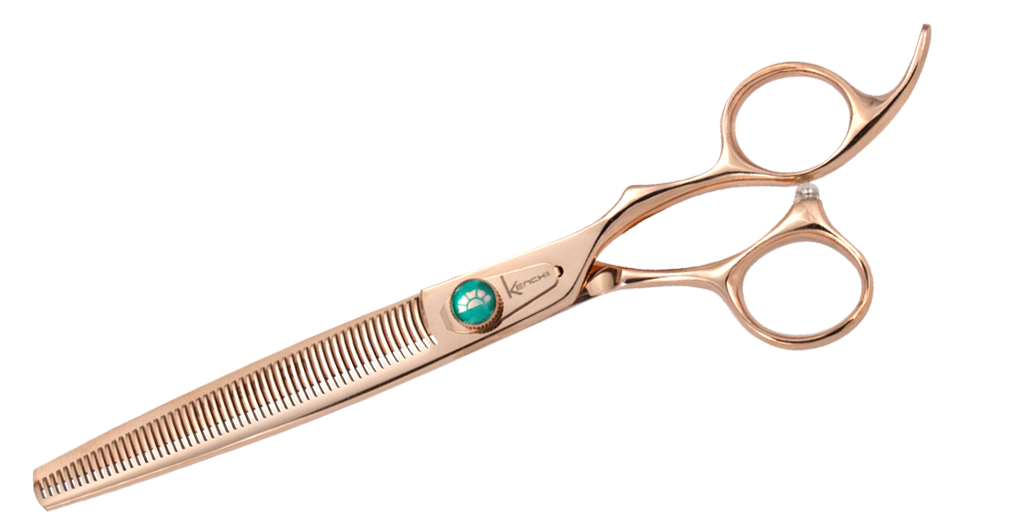 Model Details
Straight: 7.0", 8.0"
Curved: 7.0", 8.0"
Blender: 25 Tooth
Thinner: 54 Tooth
Handle: Offset
Edge: Semi-Convex Micro Serrated
Material: Level 2
Assembly: External
Recommended for: Everyday Use/Finishing
Available in Sets
Interested in purchasing our Rosé Shears? Shop here