The Kenchii Flash Clipper: The Best Pet Grooming Clipper in its Class
Posted by C Tippens on 23rd Aug 2021
The Kenchii Flash Pet Grooming Clipper combines state-of-the-art performance technologies and elegant design.
This one of a kind clipper contains many unique features that blow competing clippers away!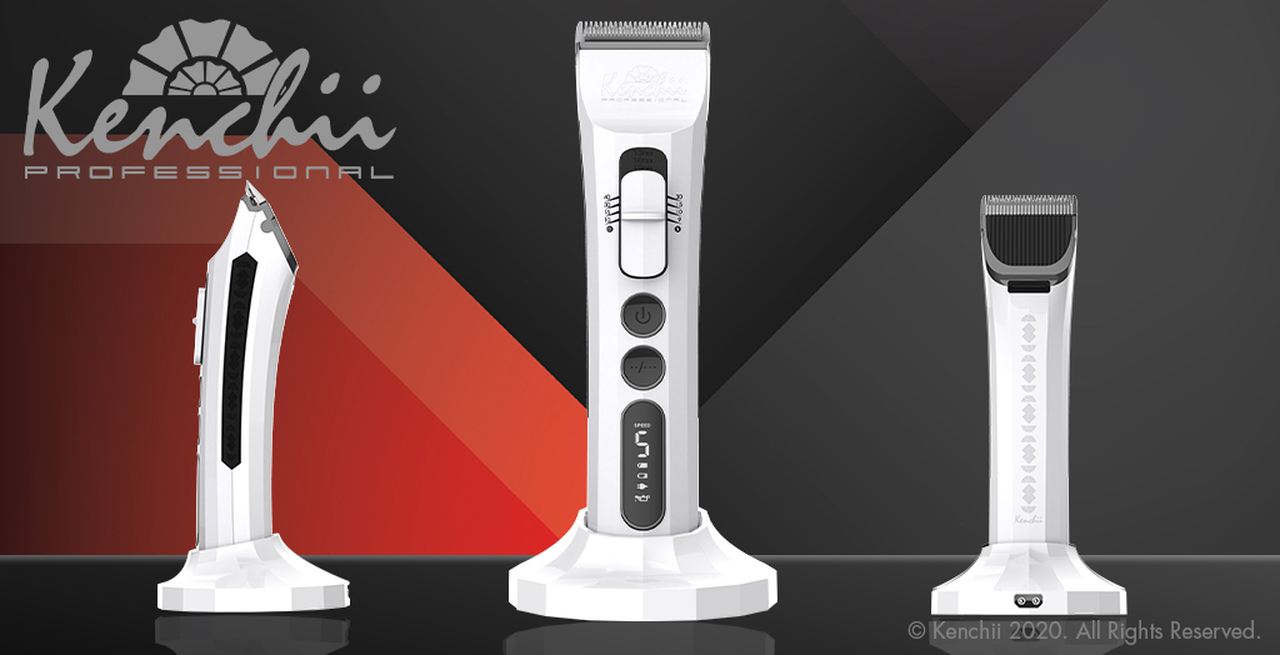 Why is the Kenchii Flash the best Pet Grooming Clipper in its Class?
Features: Available in Pearl White or Pearl Black

5-speed Smart Motor with Smart Chip Technology
Senses blade resistance and revs up motor speed when needed. Runs smoother and lasts longer.

Industry-leading 6-hour Lithium Ion Battery
Up to 6 hours running time. Recovery charge technology extends battery life.

Automatic Voltage Conversion
Automatically switches between 110v and 220v.

Smart LCD Display
Shows speed, battery life, and alerts to you when blades need to be cleaned.

Stay-cool Technology
Keeps blades cooler while in use.

Ergonomic Lightweight Design
Sleek, lightweight, and balanced design.

Premium Quality Rust-proof Blades
Resists corrosion providing a smoother cut and longer life.

1-year Manufacturer's Warranty
Warranted to be free from defects for 12 months from date of purchase.
What Comes with the Kenchii Flash Pet Grooming Clipper?
Included with every Kenchii Flash Pet Grooming Clipper
| | | | | | |
| --- | --- | --- | --- | --- | --- |
| 3-6mm Comb | 9-12mm Comb | Wall Adapter | Blade Oiler | Cleaning Brush | Charging Base |
Other Blades that are available for the Flash Clipper are: 3F, 4F, 5F, 7F, and a Slime line Detailer.
If a customer wants all of these blades, they have the option of purchasing them all together via our Flash Clipper All in one Bundle here.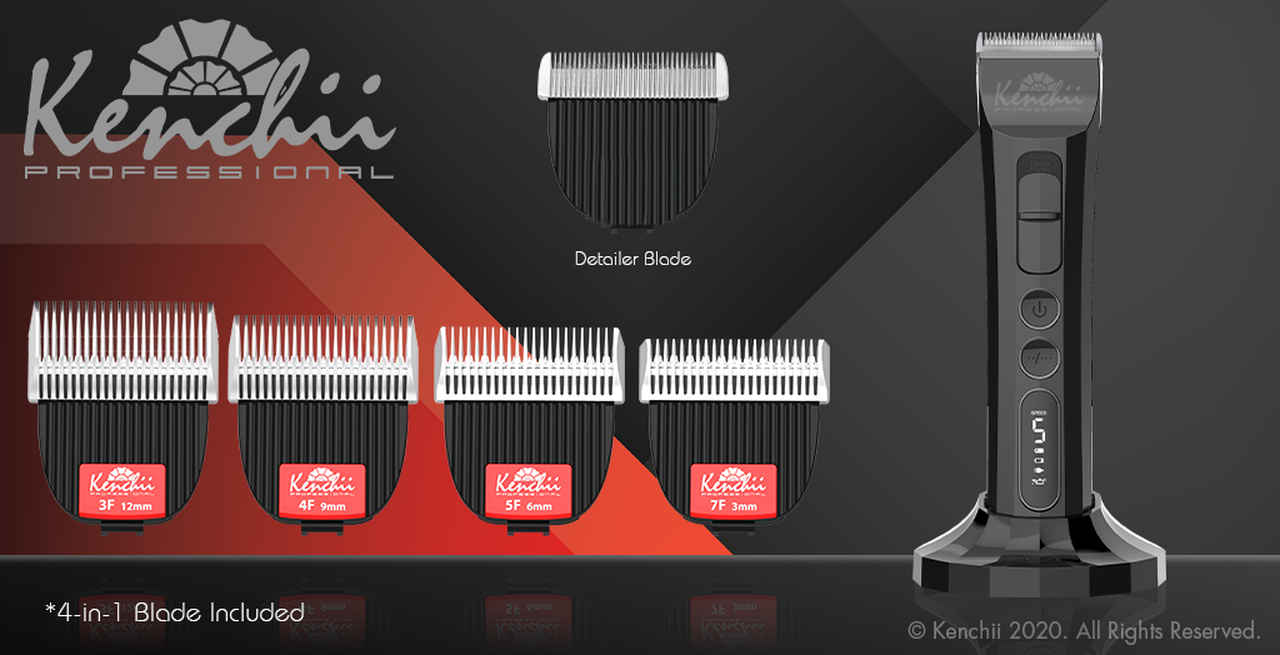 How to Use The Kenchii Flash Pet Grooming Clipper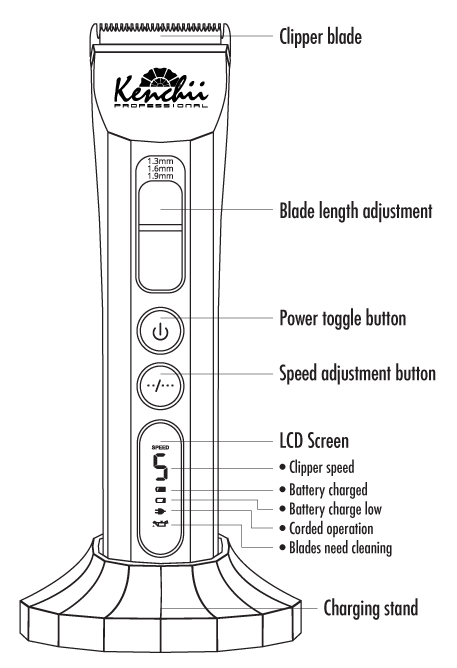 If you need help changing your Blades on the Flash Clipper, watch the video below!
Shop all of our Pet Grooming Clipper and Blade options here